1 February 2012
Understanding Antioxidants
Posted by Wellness under: Nutrition .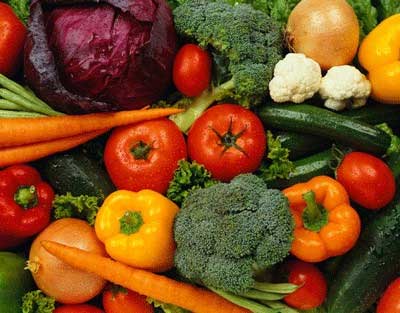 You've seen it plastered on food labels–tea, coffee, fruit juices, even some desserts. Antioxidants have been a buzzword in the health industry for years. But few of us really know what they do, why we need them, and how we can manage our intake. Read on to learn some of the basics.
As their name suggests, antioxidants prevent oxidation, a natural result of our cells using oxygen. When this happens, the cells create a by-product called free radicals, which causes cell damage and leads to such problems as heart disease, diabetes, and cancer. Antioxidants fight these free radicals and help nurse the cells back to health, as well as strengthen your body's defenses against disease.
The most common antioxidants include Vitamin A and a similar class of nutrients called carotenoids, Vitamin C, Vitamin E, and selenium. Most fruits and vegetables contain these to some extent, but the most abundant sources are carrots, broccoli, kale, tomatoes, peaches, citrus fruits, and leafy vegetables. Color is often a good indicator of nutritional content; if possible, try to get a lot of light and dark greens, yellow, orange, and bright red.
Red meat is an exception to this rule. Although it does contain selenium, another antioxidant, it's high in many other chemicals that contribute to free radical production. Other animal products, such as chicken, poultry, and seafood, are a much safer source of antioxidants. You don't have to cut it out altogether, but you do need to watch your portions and try to have it no more than twice a week.
Tea is probably the most popular source of antioxidants. Green tea is particularly good for this purpose; because the leaves aren't left to dry up, as in black tea or oolong tea, they retain most of their nutritional content. Studies show that drinking three cups of green tea a day can lower your risk of disease by about a third. To make the most of each cup, get high-quality leaves and let it steep for at least three minutes.
Antioxidant supplements are another alternative, but they're only recommended for people who cannot consume food sources because of allergies or some other condition. It's still best to get your dose from natural sources, especially since they contain other important nutrients as well. If possible, make sure to have them with as few add-ons as possible, and eat them raw whenever you can so you don't lose any of the content in the process.
Comments are closed.